LED luminaire for plant growth - Horti 2 B
Horti 2 B  are LED luminaires for plant growth with a white light color, enriched with specially selected LEDs of other colors. Depending on the specifics of the spectrum, the luminaire is intended for the cultivation of herbs, lettuce, roses, tomatoes and others.Thanks to the use of a unique solution, which is modulated light source, Horti luminaires are maximally efficient and economical. Pulse flux light has a significant impact on the development and growth rate of plants. Our experience and the opinions of growers show that plants illuminated with HORTI luminaires had a greater weight and clearly darker color, which indicates a greater accumulation of assimilates.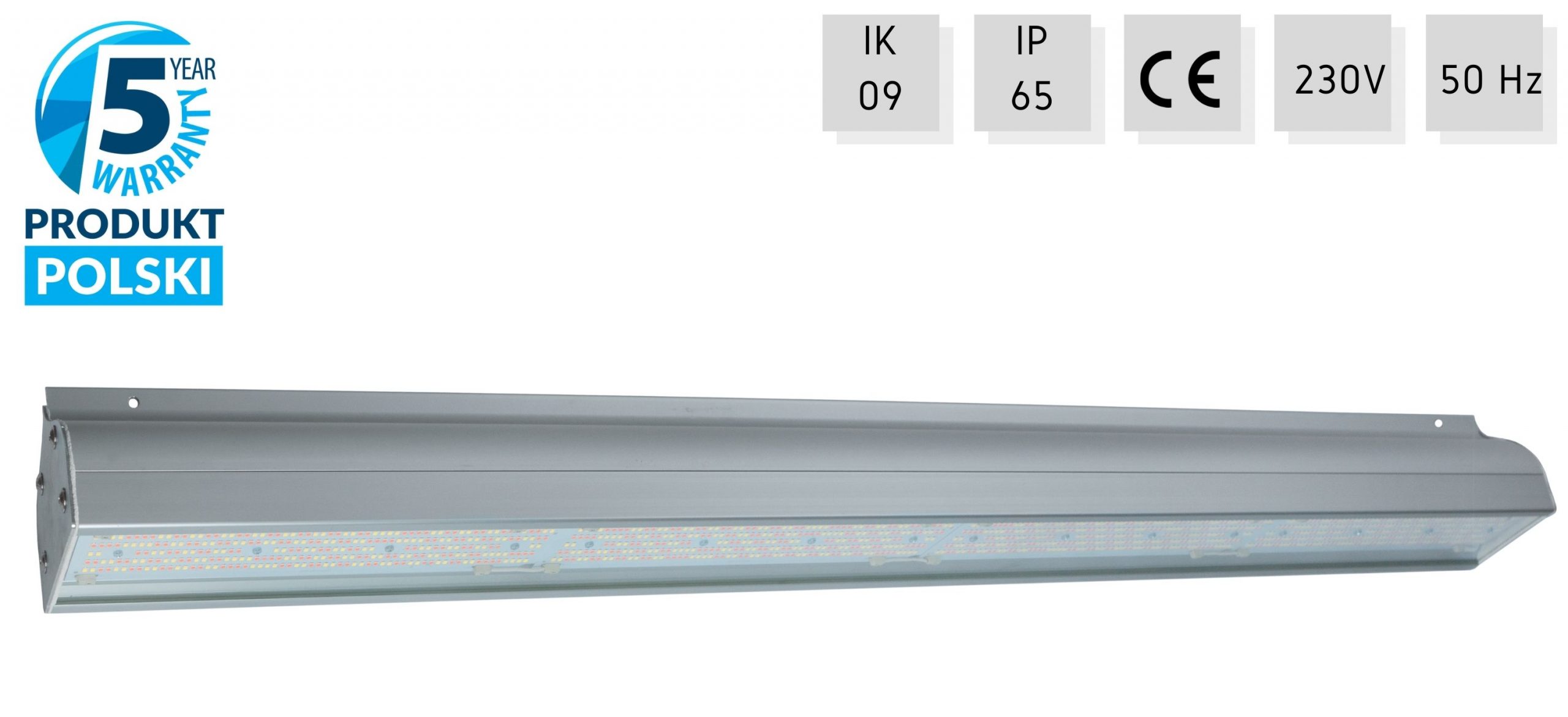 Installation: suspended
Power supply: 230V AC / 50-60Hz
Working temperature: -20°C… + 40°C
Lifetime L90B10: 70,000h
Power factor:> 0.97
Housing: aluminum, tempered glass, PC
MODULATED LIGHT SOURCE
The technology of modulated light flux ensures maximum efficiency of photosynthesis. Another important component of the system is the appropriately selected spectrum of the Horti B++ luminaire.
The patented modulated lighting mode guarantees maximum savings in electricity consumption in relation to permanent LED lighting.
Perfand LED plant lighting is based on the latest scientific research and consultations with specialists. The technologies are tested at the Institute of Plant Physiology of the Polish Academy of Sciences. We are constantly expanding the scope of research with new plant species to improve our products.
After passing the laboratory tests, Horti luminaires are tested in greenhouse conditions - we cooperate with gardeners in Poland and abroad (Finland, Sweden, Iceland).